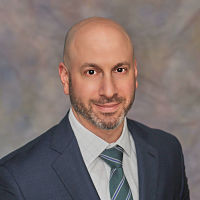 Senior Vice President
Jed Glick, CFA
Jed joins IBEX after several years of holding senior investment roles in the family office space.  He provides clients customized investment advice and comprehensive wealth management solutions to meet their unique objectives.  His expertise encompasses asset allocation, portfolio management and providing guidance on a variety of personal financial matters.  Jed has extensive experience in the public markets, as well as investing in alternative assets, private equity, early stage companies and real estate. 
Earlier in his career, Jed was a Senior Analyst and Portfolio Manager at Safra Asset Management. At Safra, Mr. Glick helped launch and manage a long/short equity fund and worked closely with the firm's private banking clients.  Jed began his career conducting fundamentally based equity research at a top-ranked research boutique in New York City. 
Jed graduated with honors from the University of Richmond Robins School of Business and is a CFA Charterholder. 
The CFA credential is the most respected and recognized investment designation in the world.  The CFA credential demonstrates superior competency in advanced portfolio management, financial expertise, and technical skills, underpinned by ethical conduct and the highest standards of practice.
Learn more about the CFA:
https://www.cfainstitute.org/-/media/documents/support/investors/why-hire-cfa-charterholder.ashx
Note:  Jed Glick is not affiliated with LPL Brokerage.